The social media reaction to F1's huge driver market news - and a poll on what might be next for both Vettel and Ferrari in 2021 Last Updated: 12/05/20 12:23pm How the world of F1 has reacted to the sudden news that Sebastian Vettel and Ferrari are parting ways at the end of this year...…
The social media reaction to F1's huge driver market news – and a poll on what might be next for both Vettel and Ferrari in 2021
Last Updated: 12/05/20 12: 23pm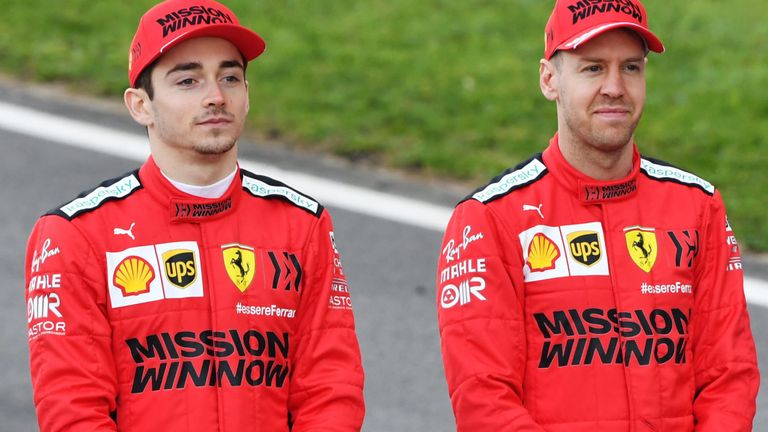 How the world of F1 has reacted to the sudden news that Sebastian Vettel and Ferrari are parting ways at the end of this year…
What do the pundits make of it?
Seb definitely talking with at least one other team so this can't be just about retirement. The release makes it clear it's not about money. It obviously can't be about this season's performance. So must be about status and controls generated from the bruising incidents of 2019 https://t.co/M5widTn75S

— Martin Brundle (@MBrundleF1) May 12, 2020
Sebastian Vettel always said he joined Ferrari to win a championship in red and wanted to stay to 'finish the job'. It would be sad if that dream ended, unfulfilled. Ferrari's plan B: Sainz/Danny Ric/Gio/Lewis?

— Ted Kravitz (@tedkravitz) May 12, 2020
Ferrari and Seb to part ways at the end of this season. Big news, obviously, and reading these quotes I wonder if Seb might be about to retire? And if it's not about the money, what were the reasons why BOTH said it was time to part ways? https://t.co/sy5kj3J95P

— David Croft (@CroftyF1) May 12, 2020
Side effect of Seb leaving Ferrari is that Lewis has now got more power in his negotiations with Merc…. or Ferrari??!!

— Karun Chandhok (@karunchandhok) May 12, 2020
What about Vettel's team-mate?
It's been a huge honor for me to be your team mate. We've had some tense moments on tracks. Some very good ones and some others that didn't end as we both wanted, but there was always respect, even though it wasn't perceive this way from the outside.
1/2 pic.twitter.com/cN0E9t3huw

— Charles Leclerc (@Charles_Leclerc) May 12, 2020
How have others around F1 reacted?
*opens twitter*

*sees @ScuderiaFerrari news*

*abandons content plans for the day*

*grabs popcorn*

— BWT Racing Point F1 Team (@RacingPointF1) May 12, 2020
And so what happens next? Have your say!