Image copyright Getty Images There were no new Covid-19 linked deaths in the Republic of Ireland in the last 24 hours.In the same period there were 59 confirmed cases of the virus. The Republic has had 1,606 Covid linked deaths and 24,698 confirmed cases.Ireland's Chief Medical Officer Dr Tony Holohan said the Republic has "suppressed…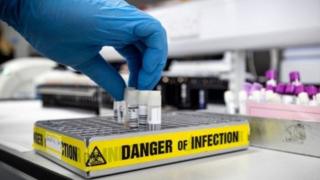 The Irish government will select 5 June whether to relocate to the second phase of the relaxation of the coronavirus lockdown limitations.
Work has begun on preparations for a possible 2nd wave of Covid-19 this autumn or early winter.