Google Cloud's Next OnAir – a 63-day video epic – is drawing to a close with its Business Application Platform week, but the main keynote was on the exact same topic as that from a fortnight ago: Application Modernization, specifically Anthos. Introduced as Google's "employee number 8", technical infrastructure senior veep Urs Hölzle spoke on…
Google Cloud's Next OnAir– a 63- day video legendary– is waning with its Organization Application Platform week, however the main keynote was on the exact same subject as that from a fortnight ago: Application Modernization, particularly Anthos.
Presented as Google's "employee number 8", technical facilities senior veep Urs Hölzle spoke on " What's Next in Enterprise IT" Rather, it's Google Anthos, which lets you run whatever you want on whichever cloud you want, he included.
What is Anthos?
It is a slippery subject because of Google's sleight of hand. It is a bundle of innovations marketed and billed together, consisting of Kubernetes, for orchestrating containers at scale; Knative, another open source element which manages serverless containers and eventing on Kubernetes and is the structure of what Google rebrands as Cloud Run; and Istio, which is a service mesh for Kubernetes.
Anthos is also a management layer, including both a cloud-hosted interface and a command-line interface for handling and keeping an eye on Istio and Kubernetes.
Does Anthos handle any Kubernetes circulation, or just Google's own Kubernetes Engine (GKE)? Anthos works best with GKE, though GKE can run not just on Google's cloud however also on-premises and on AWS (with constraints).
In these non-GKE cases, Cloud Run for Anthos, cloud logging and monitoring, protected software application supply chain, and Kubernetes applications in Cloud Market are not readily available, according to the technical overview
Hölzle made great play of the concept that Anthos is both open source and cloud-neutral. Speaking in the Q&A at Cloud Next OnAir, he stated: "One of the game changers is to alter cloud far from thinking of it as three different clouds and you need to choose one of the 3. I believe that is going to be dated soon."
He went on to liken Anthos to Linux. "Anthos is kinda like Linux. It's not the very same because it's handled. You do get open source but you do not have to worry about the security patches, and so on"
' Kf is no longer an open-source task'
The truth, though, is that not all of Anthos is open source– the console and management pieces are not, as far as we are aware– and you can use the open source parts without needing Anthos. Google even made an element of Anthos, called Kf and utilized for running Cloud Foundry applications, closed source when it used to be open source.
The repository presently says "This task is no longer supported by Google" but the business still establishes it and has actually stated: "We're making it easier for you to move workloads from Cloud Foundry, a first-generation cloud application platform. This brand-new migration function utilizes Kf on Anthos."
We asked Google about this, and were told: "Kf is no longer an open-source job, hence the designation in GitHub. Google has actually been investing greatly in Kf for a while, and now has API compatibility for the core developer workflows (40 commands) in Cloud Foundry.
From a marketing viewpoint, it benefits Google to speak about Anthos, which is its own, instead of to discuss the open source pieces that others likewise offer. This is part of a pattern, where the company appears to be tightening its hold on the technology. Google invented Kubernetes for managing containers at scale, and developed it in the industry by making it open source and co-founding the Cloud Native Computing Foundation (CNCF) to maintain it.
Google now seems worrying that it offered too much away, accounting for mystical actions like forming the Google-flavoured Open Use Commons (OUC) to manage hallmarks for Istio, and most likely in future Knative, instead of including them to the more vendor-neutral CNCF.
A 'cloud catch-up method'?
We asked microservices consultant Sam Newman whether Anthos is as significant as Google claims. "It's an apparent continuation of the cloud catch-up strategy that was behind Kubernetes– they're losing the public cloud fight so desire to produce the illusion of transparent portability throughout companies.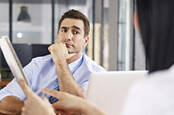 Google required to protect new hallmark structure as Knative neighborhood takes umbrage at 'neutrality' claims
Newman stated that a "transparent hybrid cloud experience" is too limiting, adding: "Google have revealed time and again that they don't get the business. Their poor comms with customers, deprecation of services, etc will all undermine self-confidence in enterprise consumers.
" I have no issue with an org taking a multi-cloud technique, however thinking that is the very same as being cloud agnostic is incorrect. Google obviously have to play this video game, due to the fact that they are at best a remote third in the public cloud area in the west, and probably fourth if you look globally."
The issue is not that the Anthos technology is bad. Google understands how to run these successfully. The concern, though, is whether its "compose as soon as run anywhere" pitch for Anthos is really more about "run GKE all over", which is less engaging.
Newman's remarks show that Google still has work to do in convincing the developer neighborhood of the merits of its multi-cloud technique.
Had enough of Google Cloud OnAir? ®