A teenager arrested as an 11-year-old in an incident that sparked huge condemnation in the US has died from COVID-19.Honestie Hodges, 14, died on Sunday in a children's hospital in Grand Rapids, Michigan, her grandmother said. Alisa Niemeyer wrote on a GoFundMe fundraising page: "It is with an extremely heavy heart that I have to…
A teen apprehended as an 11- year-old in an occurrence that stimulated big condemnation in the US has actually died from COVID-19
Honestie Hodges, 14, passed away on Sunday in a children's health center in Grand Rapids, Michigan, her grandma stated.
Alisa Niemeyer wrote on a GoFundMe fundraising page: "It is with an incredibly broken heart that I have to talk of you that my gorgeous, sassy, smart loving Granddaughter has actually gone home to be with Jesus."
Watch and follow live coronavirus advancements from all over the world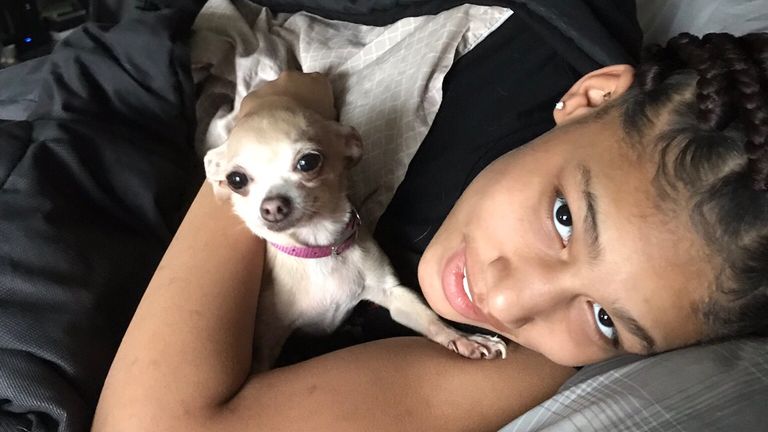 Honestie, her mom and auntie were handcuffed by police outside their house in December 2017.
The occurrence was recorded on body-cam and revealed Honestie distressed and shouting as cops apprehended her – in spite of them looking for a 40- year-old white female believed in a stabbing.
It caused worldwide attention and forced authorities to introduce modifications, The New york city Times reports.
Honestie was taken to healthcare facility on her birthday, on 9 November, where she evaluated positive for coronavirus and was sent out home.
On 18 November, she said Honestie was "not doing well at all" and that medical professionals "didn't know if she was going to make it or not".
Her death has actually prompted a profusion of assistance on her GoFundMe page, set up to help Honestie's mother cover health expenses and care for her four other kids.